Find talent fast.
Versatile temporary workforce at your service.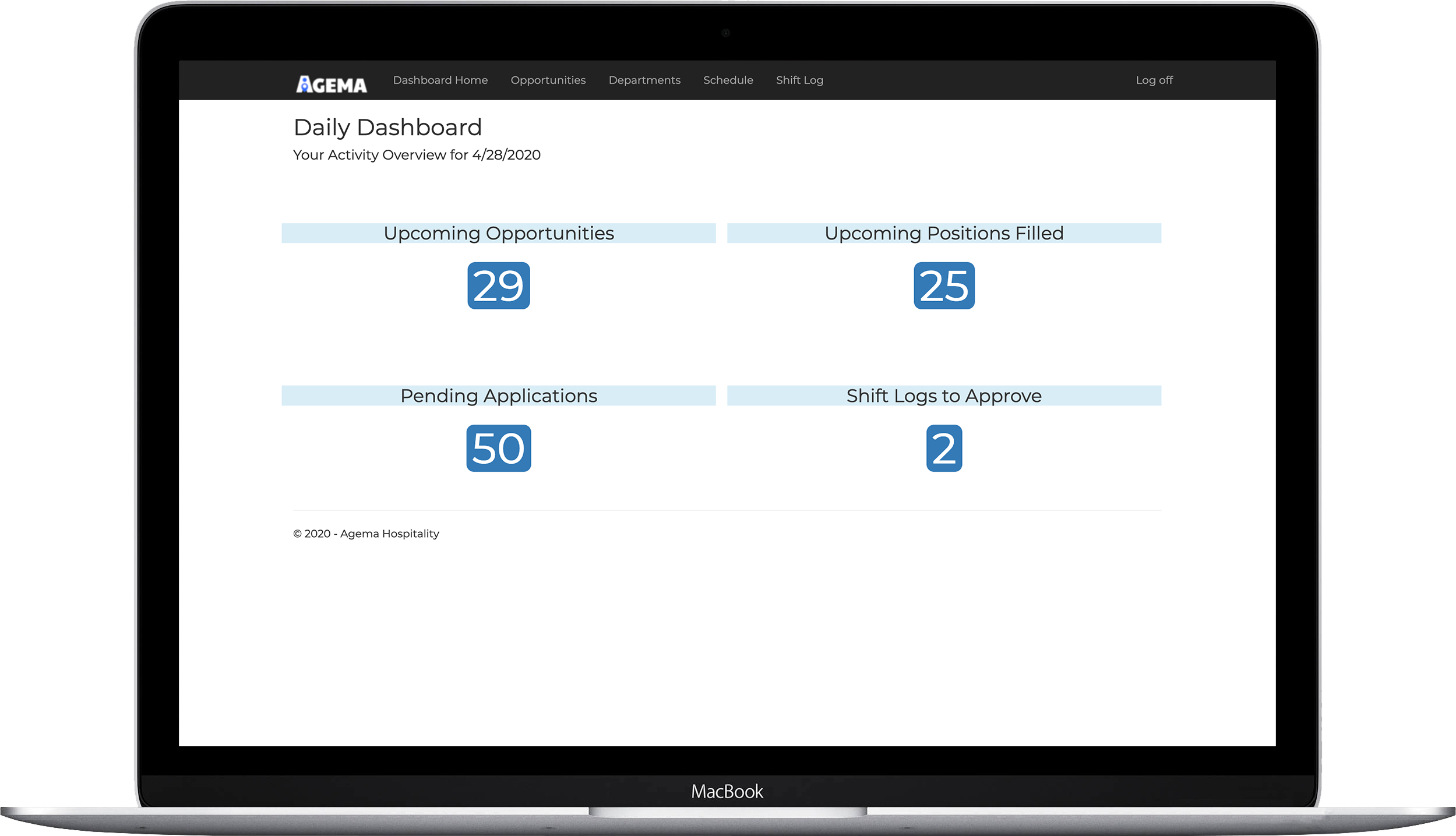 The AGEMA Staffing Advantage
Simple – As easy as 1, 2, 3 – click and post
Rapid – Possibly the fastest way to get the help you need; find someone in minutes
Local – Help from people just around the corner
Trust – Profiles and ratings by you and your peers
Flexible – Post and manage multiple jobs on the go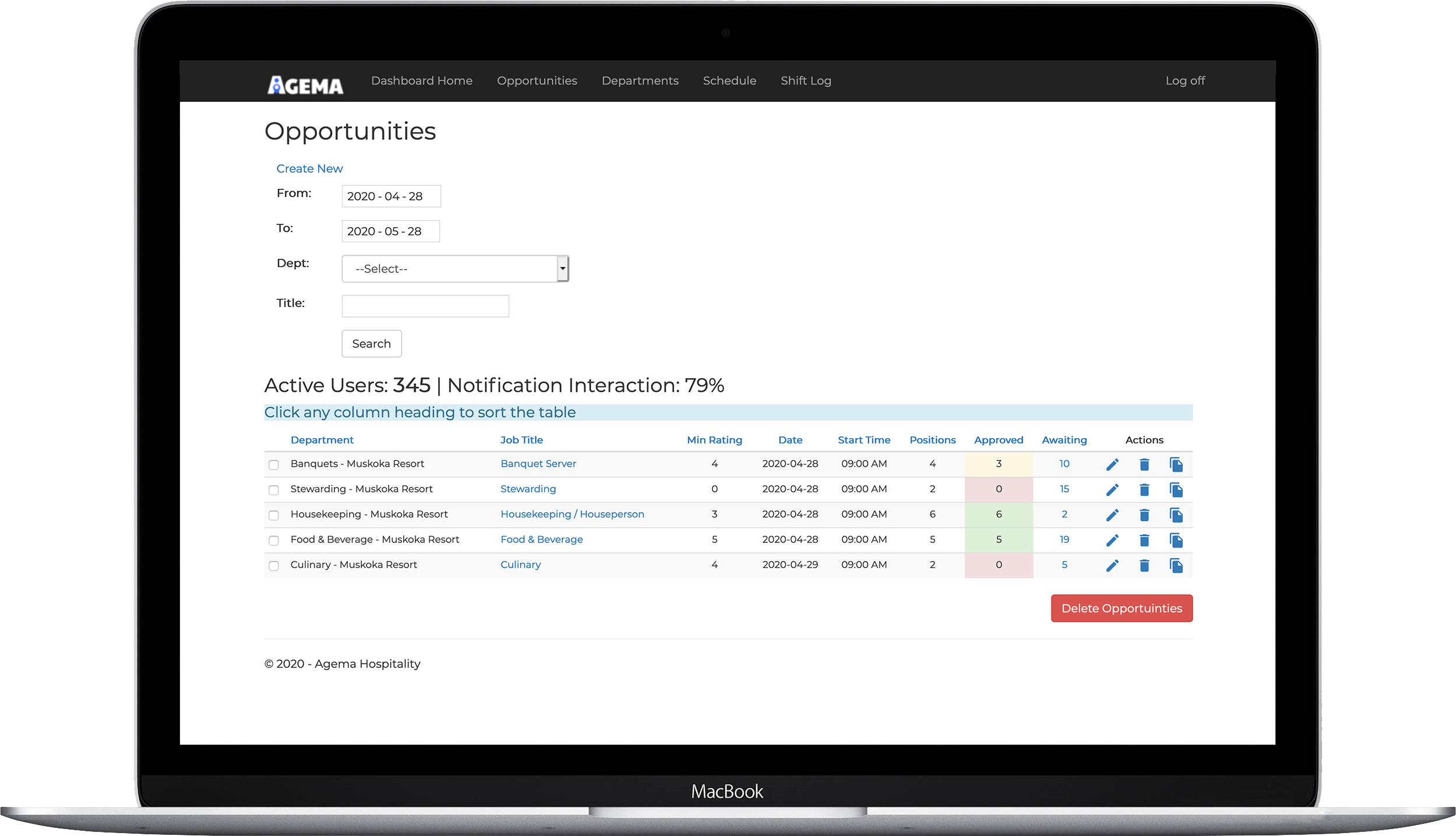 Start Using AGEMA Work In 3 Easy Steps
Register now to create your business profile. This will allow you to post your available shifts in 3 easy steps.
Find the best temporary staff available for your job and instantly connect. View their experience, references, work history and previous job ratings.
Hire with confidence. We ensure beginning-to-end satisfaction, taking care of all administrative functions including payroll.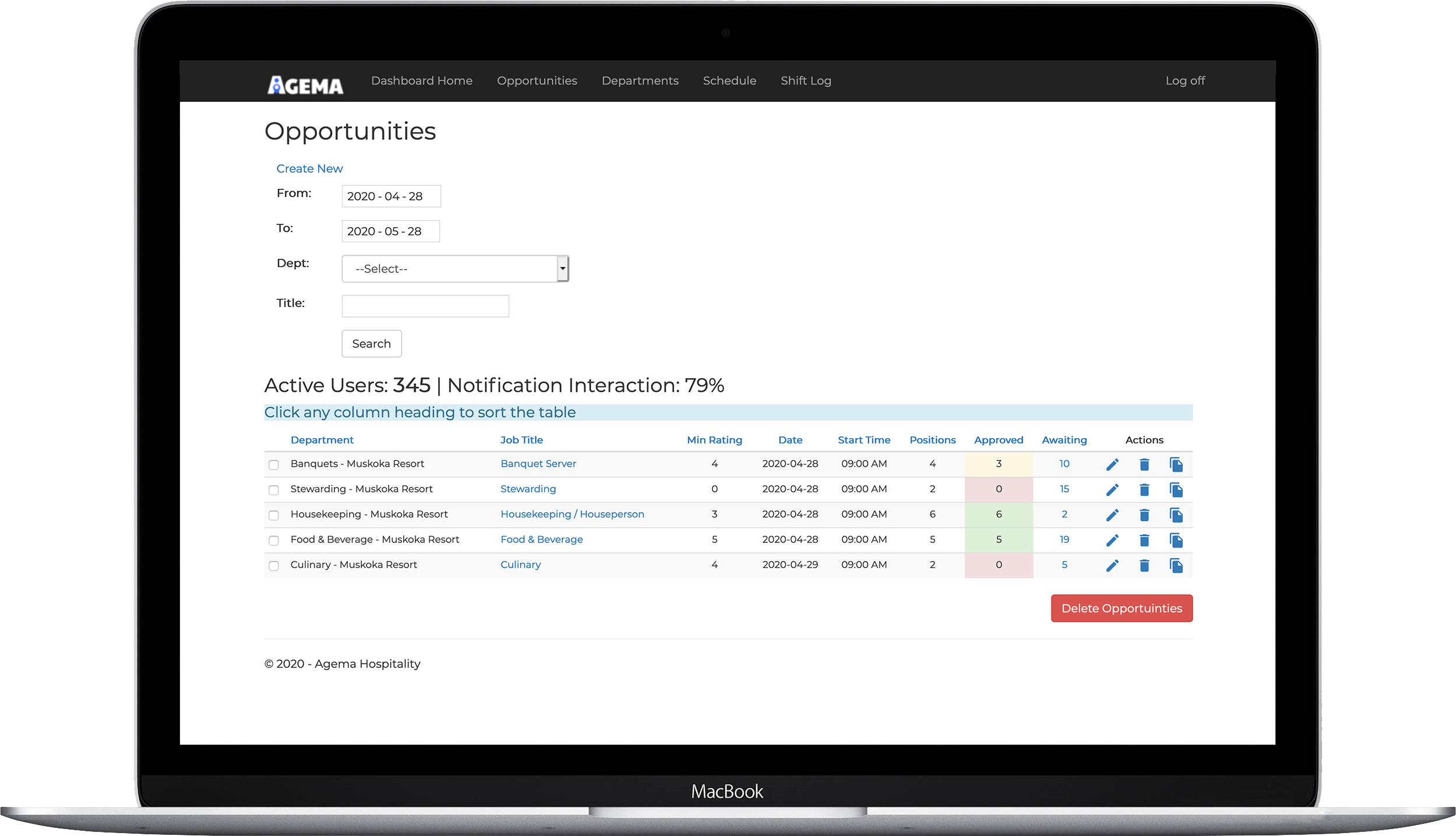 Let AGEMA Find You Temporary Staff In Minutes…
Use AGEMA Work App:
See matching pre-vetted trusted workers, guaranteed
View individual profiles, experiences, reviews
Everything managed online by phone, laptop or tablet
We take care of payroll
AGEMA has WSIB and General Business Insurance
Stop Searching. Start Hiring!
Hire temporary staff when you need them. No more wasting time reviewing resumes, conducting interviews and then staff leave a short time later. Start seeing versatile job seekers as soon as you approve them. Take control of your staffing schedule. Be part of the AGEMA team today!