Fill an extra shift in minutes.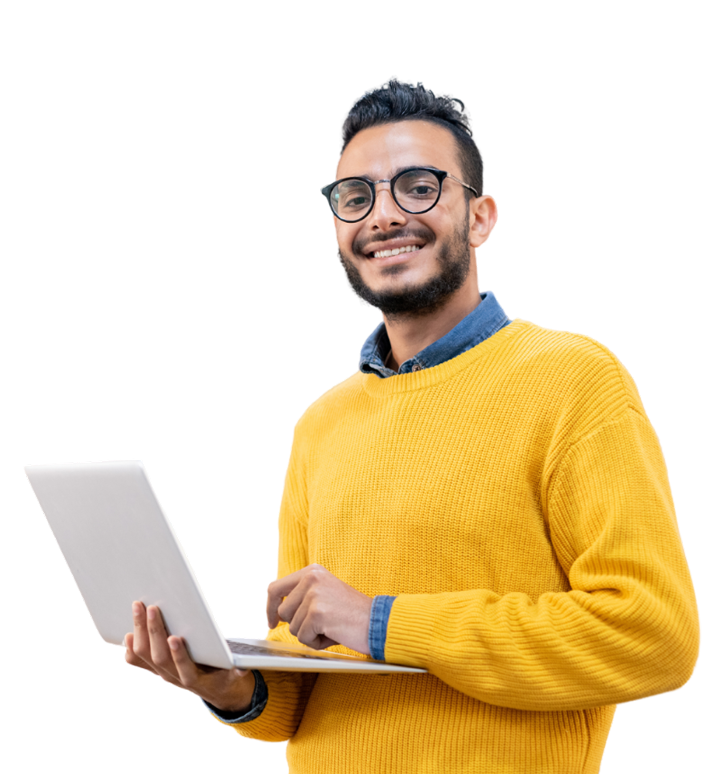 Shift fulfillment made easy.
Hire temporary staff when you need them. No more wasting time reviewing resumes, conducting interviews and then staff leave a short time later. Start seeing versatile job seekers as soon as you approve them. Take control of your staffing schedule. Be part of the AGEMA team today!
Create your Business Profile in minutes.
Register now to create your business profile. This will allow you to post your available shifts in 3 easy steps.

Find the best temporary staff available for your job and instantly connect. View their experience, references, work history and previous job ratings.

Hire with confidence. We ensure beginning-to-end satisfaction, taking care of all administrative functions including payroll.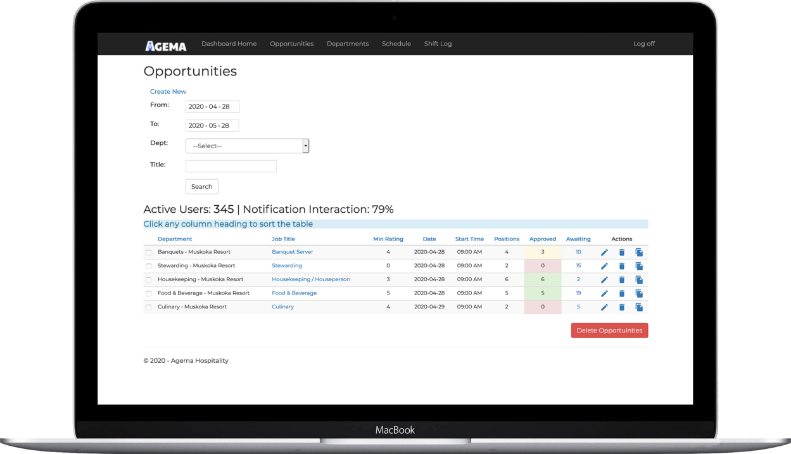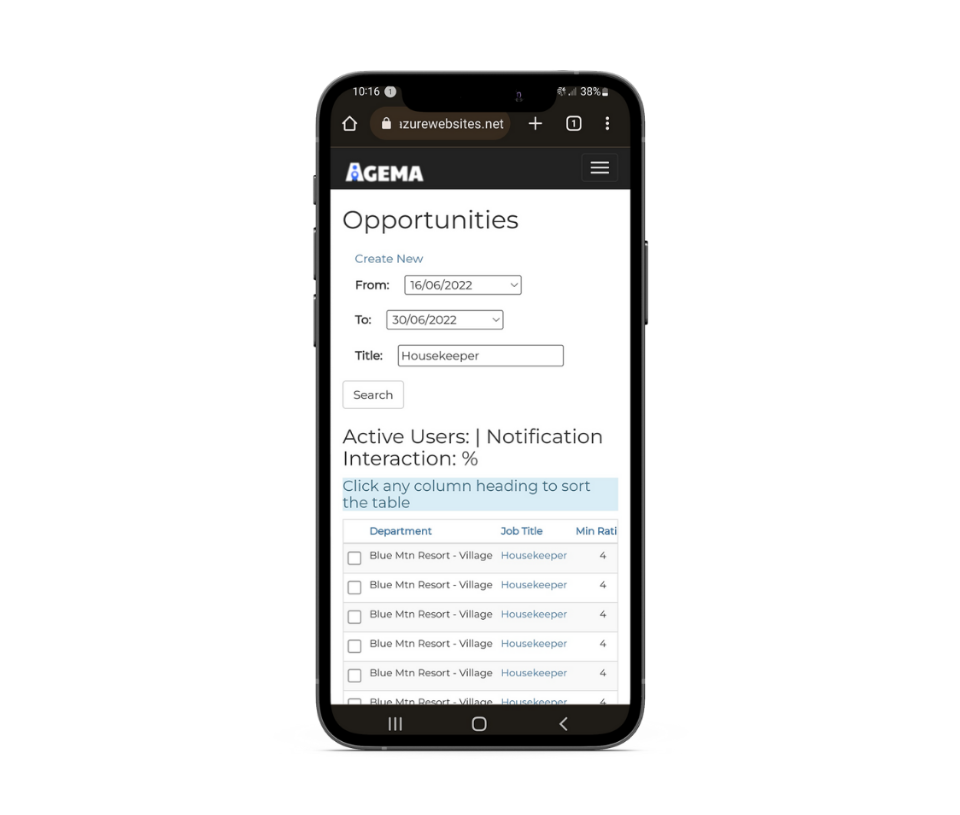 Simple – As easy as 1, 2, 3 – click and post

Rapid – Possibly the fastest way to get the help you need; find someone in minutes

Local – Help from people just around the corner

Trust – Profiles and ratings by you and your peers

Flexible – Post and manage multiple jobs on the go

See matching pre-vetted trusted workers, guaranteed

View individual profiles, experiences, reviews

Everything managed online by phone, laptop or tablet


AGEMA has WSIB and General Business Insurance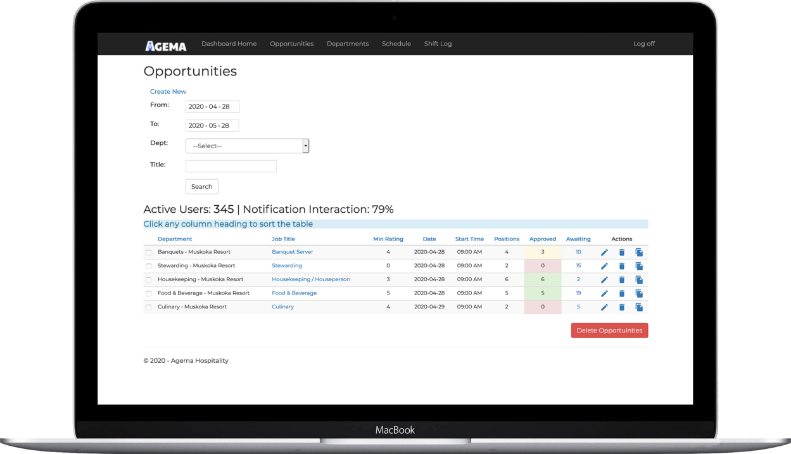 Don't just take our word for it
We're proud to partner with leading hospitality businesses and associates across Ontario.
I wanted to send a message of sincere gratitude to Agema for the help provided in executing two very successful events that are very important to Casino Rama Resort. Every single one of your team members was a pleasure to work with. You provided excellent service to our valuable guests, worked proficiently as a team and displayed the desired level of positivity and enthusiasm; it made all the difference.
I would like to share in the success of the department, going into the month of December we as a JW event operations team are rated number #4 out all 32 JW around the world. This would in no way have be possible without the continued partnership between Agema and ours. It's always a pleasure to deal with you and I would like to say thank you and looking forward to another great year.
The AGEMA app has saved me and my team valuable time by providing us with a quick and easy way to bring in staff when we need it the most.
From scheduling to posing shifts to reconciling to invoicing, it has been a game-changer. I want to say thank you to the AGEMA Work team and good luck on the nomination.
Grow your talent pool through AGEMA Work. Become a partner today.
AGEMA Work is committed to providing flexible job opportunities for contractors seeking experience in hospitality, general labour and retirement residences. We work alongside the region's industry leaders to create versatile, open-ended work solutions. The "work when you want" framework is built to accommodate all schedules.